Featured Books by Black Writers and Editors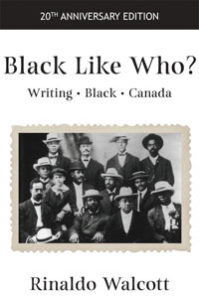 Black Like Who?
20th Anniversary Edition

Rinaldo Walcott
Twenty years ago, Rinaldo Walcott's groundbreaking study of black culture in Canada, Black Like Who?, caused an uproar upon its publication. With its incisive readings of hip-hop, film, literature, social unrest, sports, music and the electronic media, Walcott's book not only assesses the role of black Canadians in defining Canada, it also argues strenuously against any notion of an essentialist Canadian blackness.
Black culture · CAN/US$19.95 · Trade paperback · ISBN 978-1-55483-207-1 · 288 pages · 5"x8"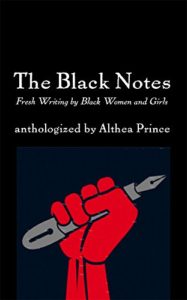 The Black Notes:
Fresh Writing by Black Women and Girls

edited by Althea Prince
This collection contains stories and poems written by twenty Black women and girls; it is serendipitous that their voices blend seamlessly, and beautifully, even though the writers are intergenerational. The storytelling crosses local, national, and international cultural sensibilities, giving the reader a glimpse of the way the storytellers receive and share 'Story.' The poets cut through emotional lines to caress the reader, just before they unleash a shaft of insight that rattles their consciousness. Contributors  include Motion, Whitney French, Itah Sadu, d'bi.young anitafrika, Brenda Lee Browne, Gayle Gonsalves, and Jemeni.
African-Canadian literature · CAN/US$19.95 · Trade paperback · ISBN 978-1-55483-175-3 · 268 pages · 5"x8"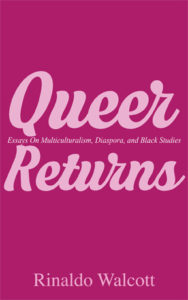 Queer Returns:
Essays on Multiculturalism, Diaspora, and Black Studies

Rinaldo Walcott
Queer Returns returns us to the scene of multiculturalism, diaspora, and queer through the lens of Black expression, identity, and the political. The essays question what it means to live in a multicultural society, how diaspora impacts identity and culture, and how the categories of queer and Black and Black queer complicate the political claims of multiculturalism, diaspora, and queer politics.
African-Canadian studies/Queer studies · CAN/US$19.95 · Trade paperback · ISBN 978-1-55483-174-6 · 242 pages · 5"x8"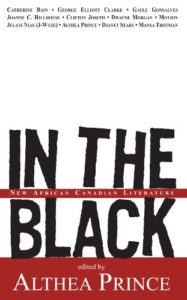 In the Black:
New African Canadian Literature

edited by Althea Prince
In a mix of short fiction, poetry, dub poetry and hip hop, some of Black Canada's foremost writers from across generations explore history, community, love, and healing. The collection consists of writing from Catherine Bain, George Elliott Clarke, Gayle Gonsalves, Joanne C. Hillhouse, Clifton Joseph, Dwayne Morgan, Motion, Jelani Nias (J-Wyze), Djanet Sears, Mansa Trotman, and the editor, Althea Prince.
African-Canadian literature · CAN/US$19.95 · Trade paperback · ISBN 978-1-55483-085-5 · 215 pages · 5" x 8"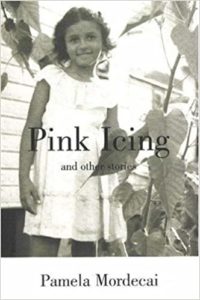 Pink Icing and Other Stories
Pamela Mordecai
Telling stories of ordinary lives with extraordinary skill, Pamela Mordecai draws delicately detailed portraits of life in Jamaica and other islands, with occasional trips to Canada. Her characters speak with the cadences of the Caribbean, and cope with the universal experiences of birth and death, joy and betrayal. In "Hartstone High," a group of girls learn the high price of education; in "Alvin's Ilk," a self-centred teenaged boy comes to see his elderly neighbour in a whole new way; and in "Shining Waters," a young priest's plans for his new parish go horribly awry.
Short fiction · CAN/US$21.95 · Trade paperback · 978-1-89717-832-4 · 248 pages · 6" x 9"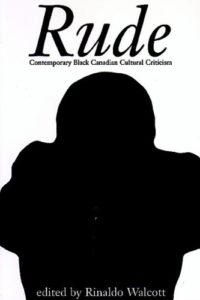 Rude:
Contemporary Black Canadian Cultural Criticism

edited by Rinaldo Walcott
Rude is an anthology of critical writing on Black Canadian culture. The anthology is meant to convey the idea of a burgeoning response to Black Canadian cultural expression and what it means both for various Black communities and the Canadian nation. The anthology departs from uncritical celebration to critically engage with Black Canadian expressive cultures, casting a complex analysis of Black lives, cultures and events in Canada and abroad. Rude fills a void in the Canadian cultural landscape, where Black responses to the nation are always framed in terms of anti-racism.
African-Canadian studies · CAN/US$19.99 · Trade paperback · ISBN 978-1-89583-774-2 · 220 pages · 6" x 9"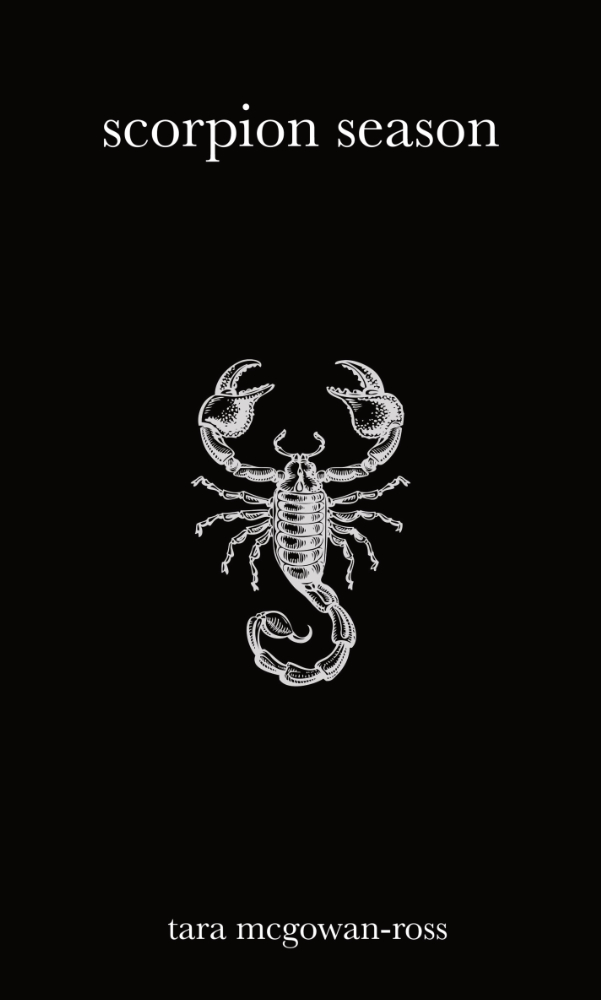 Scorpion Season

Tara McGowan-Ross
In this narrative in verse, a failed academic with a dead-end domestic labour job disappears into her own consciousness in an attempt to distance herself from her circumstances. Up against poverty and political tyranny that seems to worsen by the day, she finds solace in substance abuse and destructive relationships. But as the boundaries between fantasy, reality, her past, and her present start to break down, she's left to figure out what in her life is within her control and what is simply written in the stars. A meditation on grief, pleasure, free will, and totalitarianism, Scorpion Season is an experimental and genre-bending book of poetry about a strange time to be alive.
Poetry · CAN/US$19.95 · Trade paperback · ISBN 978-1-55483-240-8 · 84 pages · 5" x 8"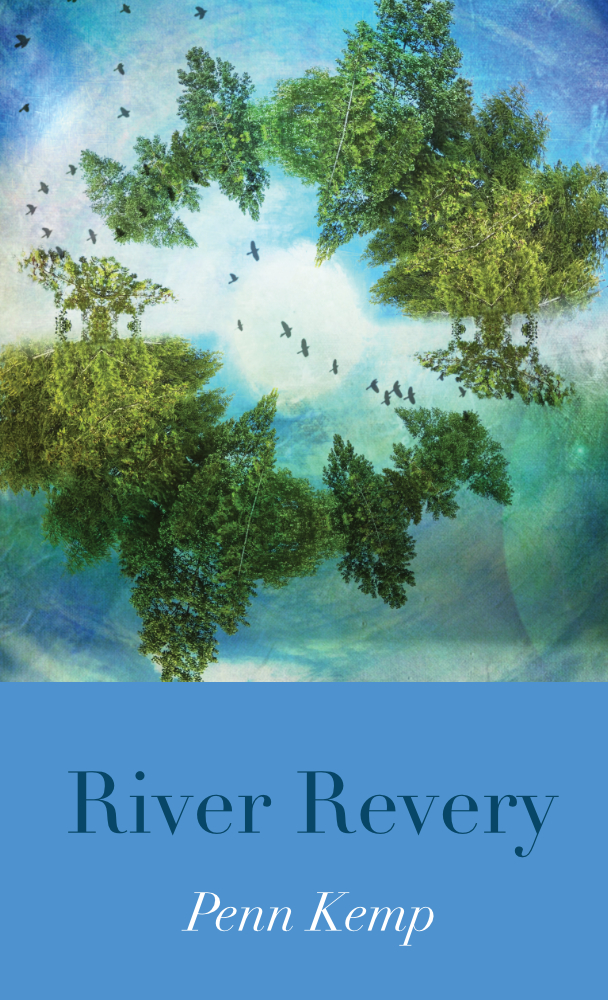 Rivers are often used in mythology to represent boundaries; to cross the river is to transform. The poems in River Revery reflect the river Thames as it winds through the city of London, Ontario. Because the Thames forks into two streams at the city's core, it was called Askunessippi, "the antlered river," by the original Algonquin inhabitants. For Indigenous communities, it is Deshkan Ziibiing. In re-naming the river the Thames, English settlers colonized forbidding new territory as an imitation of 'home,' rather than embracing the vibrancy of the river as it is. A distillation of ecological concern is a current necessity in River Revery. Such inspiration in poetry is one source for right action since the Thames waters our gardens, real and imaginary.
Poetry · CAN/US$19.95 · Trade paperback · ISBN 978-1-55483-238-5 · 122 pages · 5" x 8"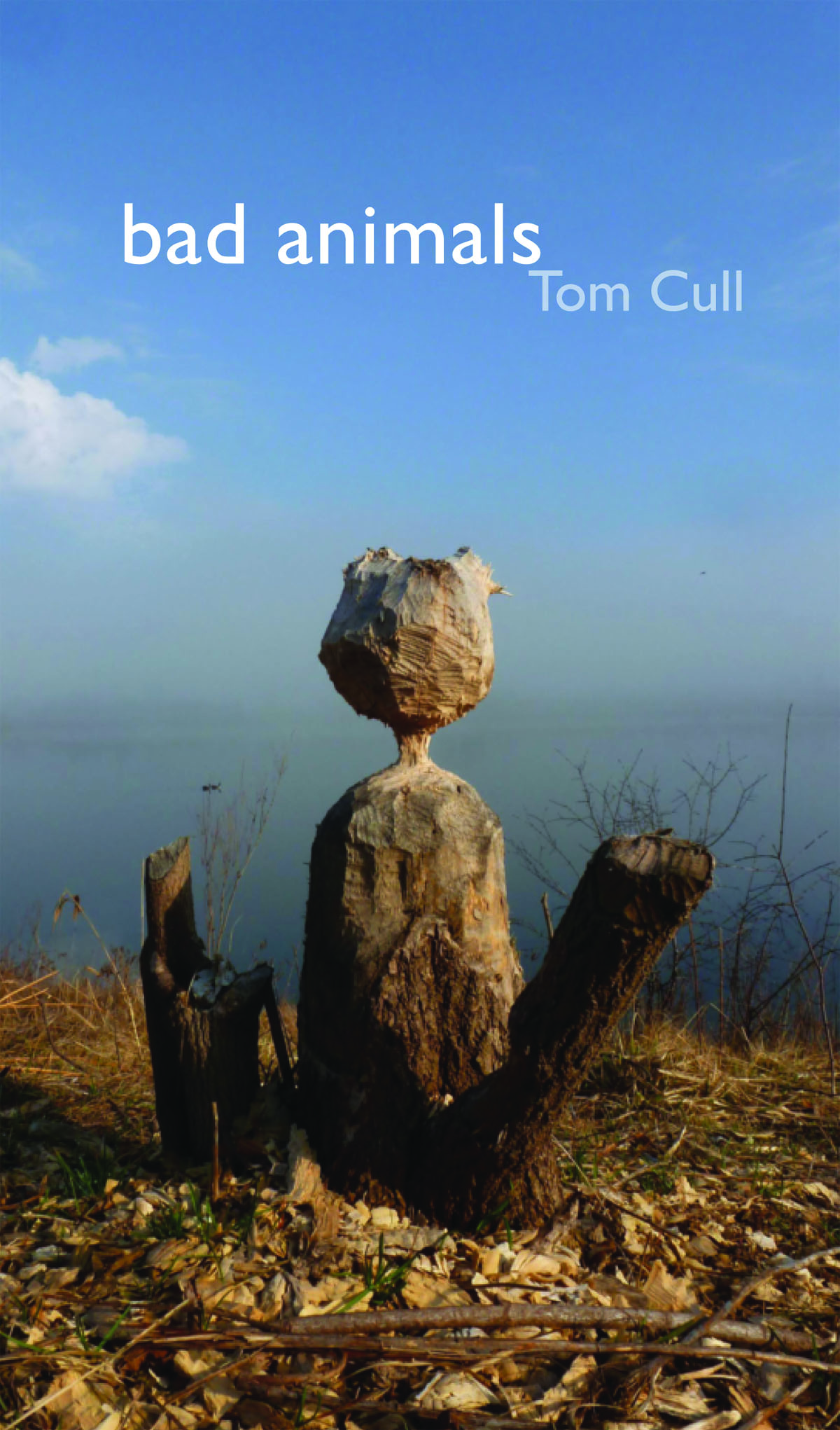 Tom Cull's debut collection is equal parts zoo, funhouse, and curio cabinet. A mouthy badger tells off a search committee, a family of beavers conspires to commit murder, a celebrity seal slips his cage. In these poems, human and animal spaces overlap, often marking moments of transgression, rebellion, escape, and capture. Home and habitat are flooded with invasive species, cute animal videos, and rising tides.
Poetry · CAN/US$19.95 · Trade paperback · ISBN 978-1-55483-212-5 · 108 pages · 5" x 8"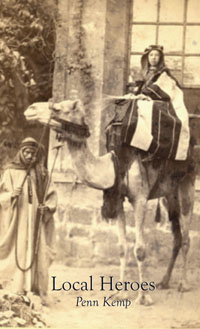 In Local Heroes, Penn Kemp celebrates legendary cultural heroes from London, Ontario. These poems evoke a specific city in its particular landscape and history. Kemp documents London's literary and artistic heritage in honouring artists in fields ranging from the visual through the word to figure skating. Presented as an overview, the collection stretches from Victorian explorer Teresa Harris to the contemporary arts scene. Local Heroes acknowledges the indigenous peoples here, and the ongoing waves of settlers who have called the area home, as London has grown from colonial outpost to vibrant cultural centre. Local Heroes spans time but remains in place
Poetry · CAN/US$19.95 · Trade paperback · ISBN 978-1-55483-206-4 · 154 pages · 5" x 8"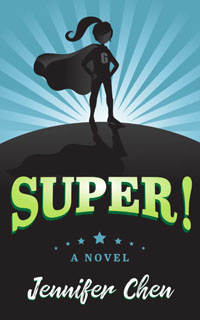 All eyes are on Beata Bell, descendent of the great Frances E. Shaw. Bets are placed on which amazing power she will inherit. Flight? Telekinesis? Super hearing? Only Beata Bell remains stubbornly, infuriatingly, and inexplicably normal. Sidelined, she must face the painful reality that she might never live up to everyone's expectations. But the Super world can't seem to leave her alone! When a new villain threatens the city, Beata is launched into a whirlwind of mystery, danger, and conspiracy. With a totally normal skillset, she must exhaust all her wits and courage to save her friends—and to survive.
YA Fiction · CAN/US$19.95 · Trade paperback · ISBN 978-1-55483-205-7 · 390 pages · 5" x 8"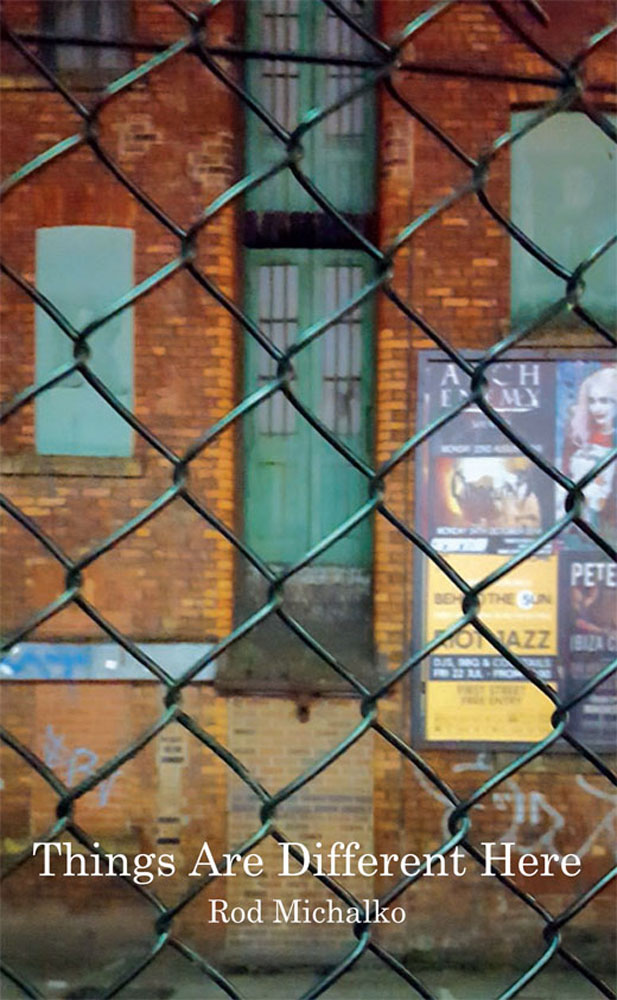 Things Are Different Here

Rod Michalko
All of Rod Michalko's stories take place in blindness, and things are different here. Michalko tells of how blind people move through the world encountering sighted people with tragic, daring, and humorous consequences.
Short fiction · CAN/US$19.95 · Trade paperback · ISBN 978-1-55483-188-3 · 224 pages · 5" x 8"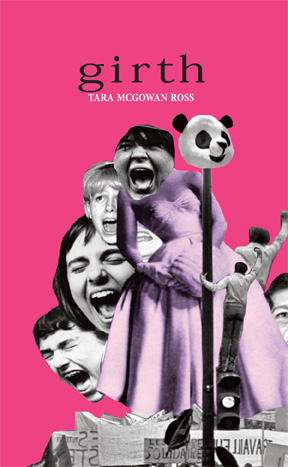 Disordered eating. Tear gas. Coked-out sex. This is life during a student strike. Girth is an uncomfortably honest poetic account of a woman's body, suspended between reflection, action, and self-destruction.
Poetry · CAN/US$19.95 · Trade paperback · ISBN 978-1-55483-176-0 · 112 pages · 5" x 8"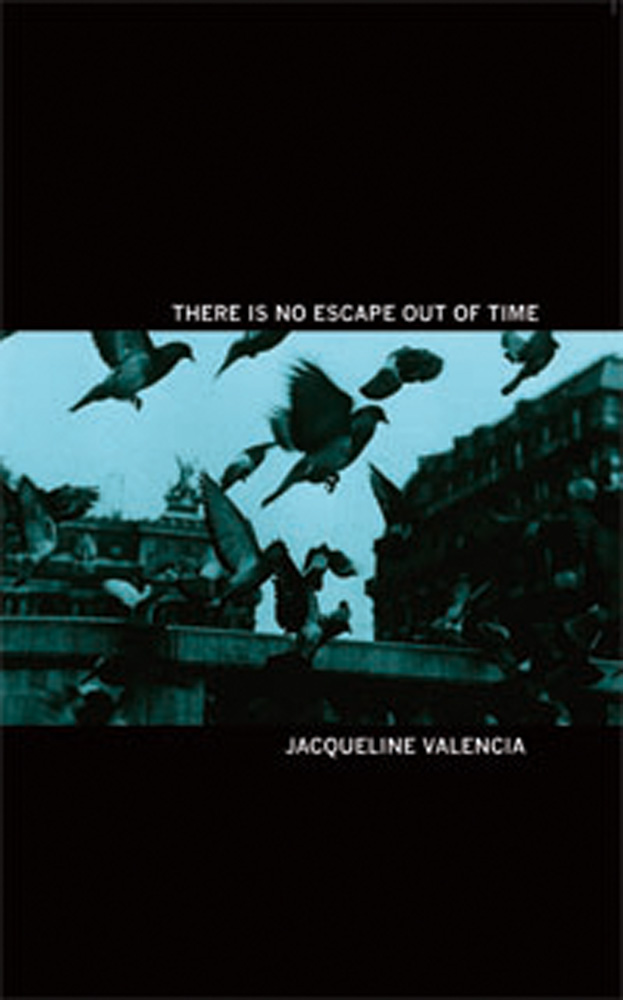 There is No Escape Out of Time

Jacqueline Valencia
Memory is an unreliable narrator and a time-travelling sieve for emotion. There Is No Escape Out of Time is an ethereal cinema of a mind, jumping through wormholes in a poet's past, present, and future, and even in space.
Poetry · CAN/US$16.95 · Trade paperback · ISBN 978-1-55483-169-2 · 100 pages · 5" x 8"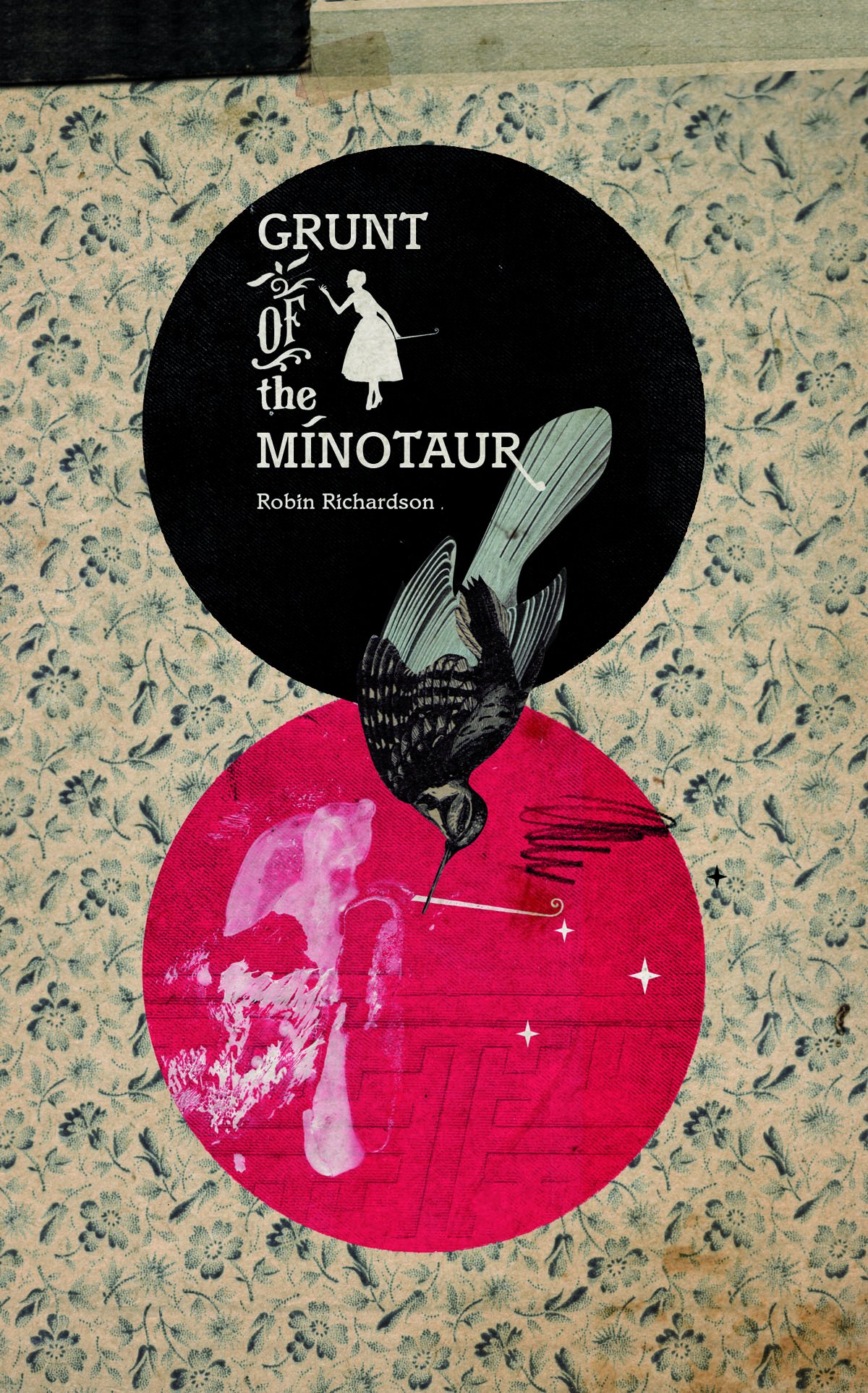 Grunt of the Minotaur

Robin Richardson
Robin Richardson's debut poetry collection is startling in its lyrical inventiveness and stylistic flair. Drawing heavily on her background as a visual artist, Grunt of the Minotaur offers poems rich in imagery and visual texture. Larger themes from history, art, music, and film are cast against moments of domestic intimacy in fanciful narratives and sprightly, impressionistic lyrics. Here are poems that are equally melodic and pictorial, at once alien and familiar; reading them helps to restore our sense of wonder in the world around us.
Poetry · CAN/US $16.95 · Trade paperback · ISBN 978-1-55483-031-2 · 112 pages · 5" x 8"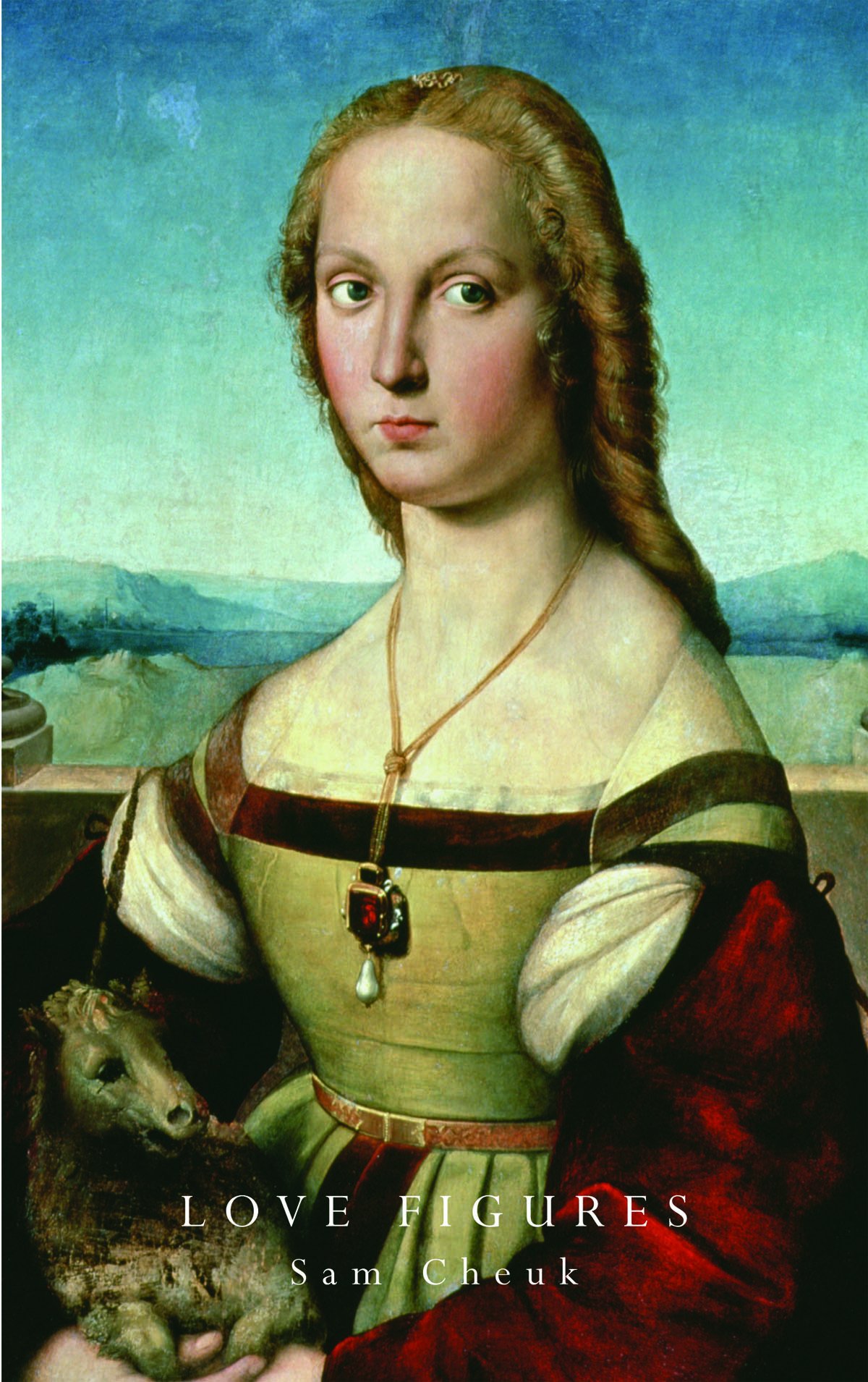 In his debut poetry collection, Sam Cheuk attempts to invent a new way of truth-telling. Borrowing disparate ideas and modes ranging from self-censorship and identity performance, lyric poetry and phenomenology, Cheuk reverse-engineers the parlance of postmodernism in search of the primal motivation behind expression, all the while asking the question: is a lie a lie if the liar shows you how he lies?
Poetry · CAN/US$14.95 · Trade paperback · ISBN 978-1-55483-024-4 · 72 pages · 5" x 8"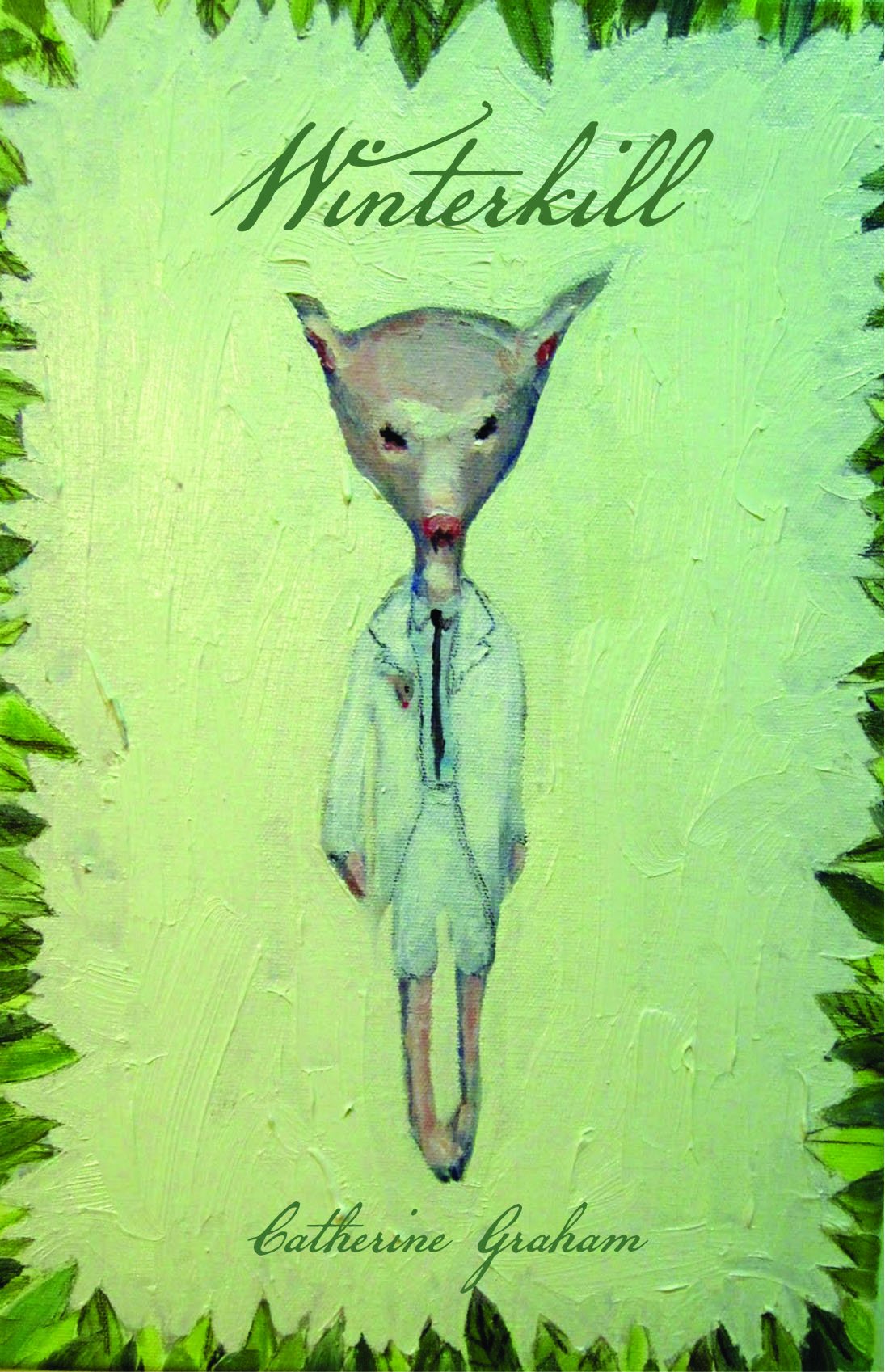 Winterkill
Catherine Graham
Catherine Graham's new collection, Winterkill, completes the trilogy that includes her critically acclaimed previous books Pupa (2003) and The Red Element (2008). Her poems always navigate the difficult paths between grief and memory, between intimacy and strangeness, with a disarming, surefooted grace. These are her most powerful, most affirming works to date.
Poetry · CAN/US$11.95 · Trade paperback · ISBN 978-1-89741-532-0 · 80 pages · 5.5" x 8.75"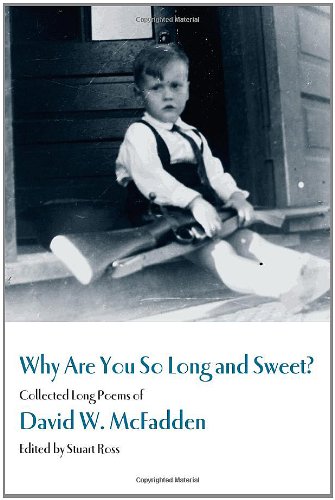 Why Are You So Long and Sweet?
Collected Poems
David W. McFadden
A companion volume to Why Are You So Sad?⁠—McFadden's Griffin Prize-nominated book of selected poems⁠—this book finally brings together, in one place, all of McFadden's masterful long poems. For some poets, the long poem is an occasion to stretch one's lyrical legs, try on different stylistic hats, or workout ideas too complex for shorter poems. For McFadden, the long poem is much, much more. Here is McFadden's prodigious imagination at full gallop, his language always mischievous and mesmerizing, spinning yarns both comic and cosmic.
Poetry · CAN/US$19.95 · Trade paperback · ISBN 978-1-89717-893-5 · 176 pages · 6" x 9"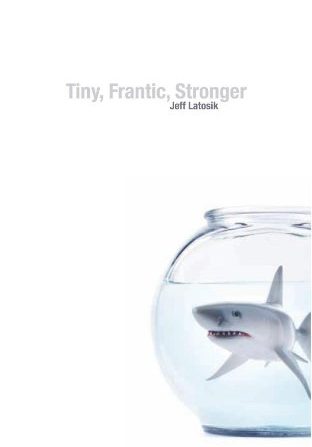 Tiny, Frantic, Stronger
Jeff Latosik
In Tiny, Frantic, Stronger, Jeff Latosik takes up the question of durability and longevity in an age of ephemeral mores and instant gratification. In gritty urban poems,ancient and elemental forces collide with the sophisticated infrastructures of modern life, a system that brings with it not only incredible strength but also profound vulnerability. These poems probe the pressure points where notions of physical, psychological,and technological strength continually threaten to erupt into their opposites, and they ask the question: what aspects of our daily lives will actually last beyond the here and now, beyond their own inherent limitations of time and place?
Poetry · CAN/US$11.95 · Trade paperback · ISBN 978-1-89717-895-9 · 80 pages · 5" x 7.75"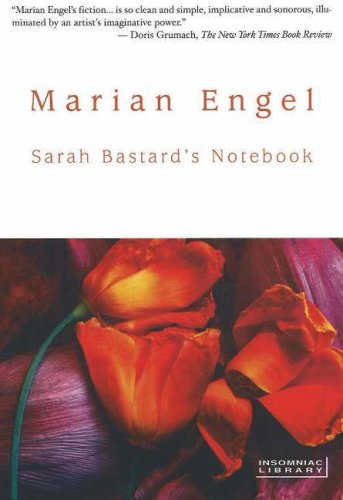 Sarah Bastard's Notebook

Marian Engels
First published in 1968 by Longman Canada, Marian Engel's memorable first novel tells the funny and frustrating story of thirty-year-old ex-academic Sarah Porlock as she makes her way through the minefields of career and love in late-1960s Toronto. Long recognized for her groundbreaking novel Bear (1976), Engel's first novel can now rightly be seen to inaugurate a number of important literary traditions: a tug of war between Europe and Canada as the heroine's true home (Richler, Gallant, and Callaghan); a stylistic intervention (Symons); and an unabashedly feminist novel (Atwood, van Herk, and many others).
Fiction · CAN/US$21.95 · Trade paperback · ISBN 978-1-89717-812-6 · 200 pages · 5.75" x 8.25"