We publish with courage, integrity, and transparency. Although we are not a registered non-profit, we operate as one — re-investing all net revenue back into press operations in order to improve the compensation available to our authors, editors, and staff; the sustainability of our production and distribution practices; the innovation of our promotional strategies; and the press's capacity to engage in special publishing programs for under-published communities.
We practice our politics through our selection of works and prioritize authors of under-published backgrounds and experiences. We compensate our editors for reading unsolicited submissions, which enables timely consideration of and response to all submissions. When a submission is recommended for the consideration of the editorial board, it is reviewed and voted upon by enough editors to ensure a majority decision is reached. Editors consider the politics of each manuscript alongside the politics of its author's identities.
We explore new editorial practices that better prioritize authors' safety. One such practice is "shadow-editing," wherein one of our in-house editors observes the editorial process between author and editor. Especially when an author (e.g., a debut author) and an editor (e.g., an experienced editor) haven't worked together before, we think shadow-editing can ward against emergent power imbalances and offer an author a ready advocate.
Annick MacAskill
(she/elle), based in Halifax, Nova Scotia, has published in journals and anthologies including The Fiddlehead, Best Canadian Poetry, Plenitude, and The Stinging Fly. Her debut collection, No Meeting Without Body (Gaspereau Press, 2018), was a finalist for the J.M. Abraham Award and the Gerald Lampert Memorial Award. Her second collection is Murmurations (Gaspereau Press, 2020). She has been a member of Room's editorial collective since 2018. Editing expertise: poetry, nonfiction, short fiction
Catriona Wright
(she) is the author of the poetry collection Table Manners (Véhicule Press, 2017) and the short story collection Difficult People (Nightwood Editions, 2018). Her writing has appeared in This Magazine, American Poetry Review, The Walrus, and The Fiddlehead and has been anthologized in The Next Wave: An Anthology of 21st Century Canadian Poetry and in The Best Canadian Poetry 2015 & 2018. She served as the poetry editor at The Puritan for six years and is a co-founder of Desert Pets Press. Editing expertise: poetry, short fiction
Jacqueline Valencia
(she) is a Toronto-based writer and earned her Honours BA in English at the University of Toronto. She is the author of Lilith (Desert Pets Press, 2018) and There Is No Escape Out Of Time (Insomniac Press, 2016) and the founding editor of These Girls On Film. Jacqueline is the organizer of the 2015 Toronto Poetry Talks: Racism and Sexism in the Craft. She is a project partner at Poetry inPrint and editor at The Rusty Toque, Watch Your Head, and manygenderedmothers. Editing expertise: poetry, nonfiction
Kailee Wakeman
(she) is a Prairie-raised, Halifax-based marketing and communications manager. In addition to degrees in studio arts, literature, and education, she has a background in feminist theory and writing by BIPOC and LGBTQ2S+ authors. She is also a printmaker, painter, textile artist, and co-founder of long con magazine. Editing expertise: novel, nonfiction
Sanchari Sur
(she/they) is a PhD Candidate in English at Wilfrid Laurier University. Their work can be found in the Toronto Book Award Shortlisted The Unpublished City (Bookhug, 2017), Arc Poetry Magazine, Room, Flare Magazine, Daily Xtra, and Al Jazeera. She is a recipient of a 2019 Banff Residency (with Electric Literature), a 2018 Lambda Literary Fellowship in fiction, and writing grants from the Ontario Arts Council. They curate the Balderdash Reading Series in Waterloo, Ontario (est. Jan 2017). Editing expertise: fiction, nonfiction
Tara McGowan-Ross
(she/they) is an urban Mi'kmaw multi-disciplinary artist, writer, and editor living and working in Montreal. She has been the editor-in-chief at The Court magazine, has been the creative director and an editorial collective member at Spectra Journal, and has served on the editorial board at the Icehouse poetry imprint of Goose Lane Editions since 2019. She is the author of Girth and Scorpion Season; has been published in Prism, Soliloquies, the Void, Alien She Zine, and elsewhere; and writes criticism of experimental and independent theatre for Broadwayworld. Editing expertise: nonfiction, poetry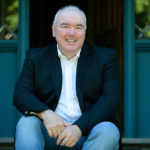 PUBLISHER EMERITUS/FOUNDER